Meet Taj: Eddie Allen
Between Weird Al and Ben Folds, Trombonist Eddie Allen has always been a music nerd.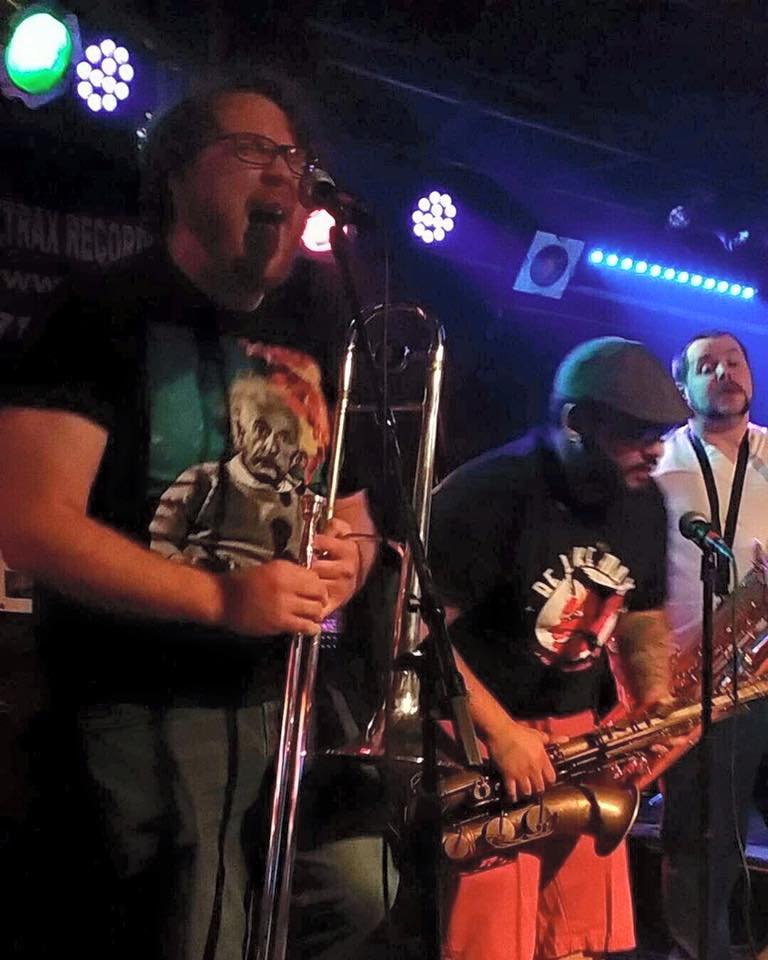 Why did you get into music?
Music has always been a part of my life. When I was little I used to figure out how to play commercial jingles on a toy xylophone. Eventually, I learned how to play the Doogie Howser theme song on my keyboard, and this impressed my parents enough to put me in piano lessons. Chorus in elementary school, band in middle and high school, and I was a music major in college…but I dropped out because I'm a rock star.
What's your favorite song?
One song? Seriously? The answer to this would be different depending on when you ask, but I'll say Don't Stop Me Now by Queen.
Favorite Artist?
Ben Folds. No contest. Brian Wilson is also a genius.
What do you do in real life?
I'm a video editor for a large television ministry. I also go to a lot of movies with the Wifey (and mother of my soon-to-be daughter).
What's the craziest thing you've ever done but can't get arrested for?
A friend and I once convinced a bunch of people in an amusement park in Panama City that we were British. Crazy, huh? I'm not very adventurous.
How'd you get involved in Taj?
I got a gig playing at a church with Ben and Taj's old trombonist and we hit it off. Eventually they asked me to join the band. I played with Taj for a couple of years, but eventually life got in the way and I had to bow out for a while. About 5 years ago, they were looking for horns. I hit up Ben and the rest is history.